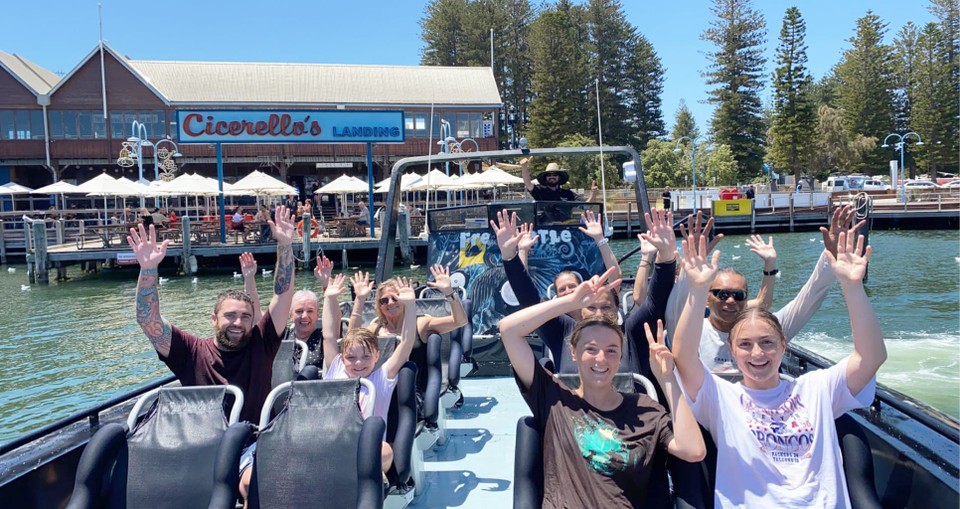 Get 15% off a Cicerello's Westcoast Jet Thrill Ride
Friday 1 April 2022 - Saturday 30 April 2022
Visit Cicerello's Fremantle and spend $20 or more in one transaction to receive a voucher for 15% off an unforgettable Jet Boat Thrill Ride with Cicerello's Westcoast Jet.
Offer must be booked via the Westcoast Jet website using the code provided after purchase at Cicerello's.  Code is valid for all tickets in booking.
To learn more about the thrill ride and Cicerello's Westcoast Jet visit their website.
Visit Cicerello's Westcoast Jet Website
EVENTS
School Holidays Sea Critters Aquatic Adventure
Monday 11 April 2022 - Friday 22 April 2022
This school holidays, come and meet our weird and wonderful sea creatures!
Our Sea Critters Adventure led by our Marine Team, will introduce you to the unique animals who live within our 11 world-class aquariums. With over 150 different species to learn about, some local to our beautiful WA coastline and some from deeper depths, you and your little ones will be dazzled.
Kids under 2yrs free with siblings!
Hold on to your tickets and join us for lunch after your tour for 10% off all menu items!
Book now
CURRENT PROMOTIONS
KIDS EAT FREE TUESDAYS
Kids eat free every Tuesday (1 free meal with any 1 main meal purchase. T&C's apply in store
Local Fresh WA Whole Crayfish
Steamed with ginger, chili & soy sauce – Mkt Price: $63.00
Deluxe Seafood Chowder
with 1/2 lobster – $36.50
Chilli Mussels & Crabs
Blue manna crab & chilli mussels served with Italian loaf – $56.00
Prawn Pasta
Prawn cutlets cooked in wine and tossed in a light tomato chilli olive oil. – $30.00